verb
1.

acknowledge (a significant or happy day or event) with a social gathering or enjoyable activity.
"they were celebrating their wedding anniversary with a Drum Circle"
synonyms:

commemorate

, 

observe

, 

mark

, 

keep

, 

honor

, 

remember

, 

memorialize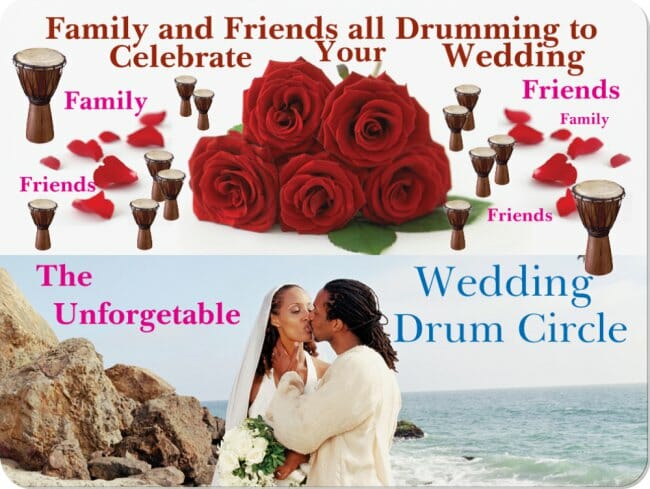 Weddings are celebrations of love, steeped in tradition, fun and the ingredients to make a lifetime memory. When it comes to making a wedding a unique and unforgettable event, sometimes it takes going beyond the traditional orchestra or disk jockey, sometimes,  it takes a Wedding Drum Circle to complete your very special day.
It's a surprise for your guest.
If you are a fan of drumming and

drum circles

, incorporating your rhythm spirit at the wedding ceremony or reception may be just what you are looking for to personalize your wedding and keep your guests talking about your wedding for years to come.

Imagine your guests' surprise as they not only get to experience drumming, but celebrate your very special day, and start playing along, becoming part of your wedding on a more intimate level than the dance floor or buffet table.
A Drumming becomes the icebreaker that starts to bring together both sides of the family, for the very first time.   This is where guests become new friends because everyone gets to know each other in an interactive fun filled facilitated drum circle. Everyone gets to share their rhythm spirit in a musical celebration that honors the wedding occasion.
It is at these events where they all share a bonding that creates community. This is perfect for weddings because this is probably the very first time many members of the family have come together to enjoy a special ceremony. In having your family and friends laugh, sing and dance to the rhythms that they create themselves in celebration of your wedding. This makes it far more meaningful for those who are there by creating an experience they will never forget.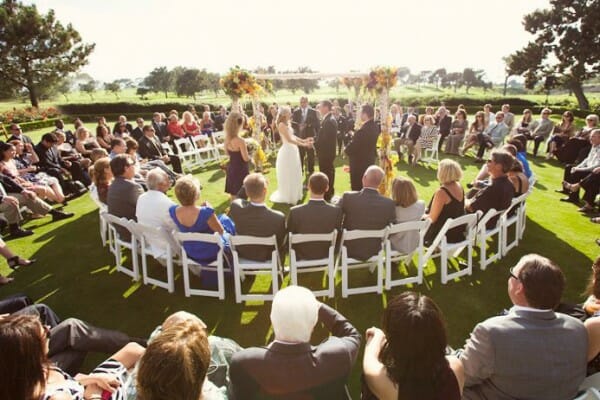 I come with all the African drums and other cool rhythm making instruments to support a group of 50 to 250 participants. Because of my professional training, I am able to get everyone drumming from young to old and without them ever having had any prior musical experience.
My prices are dependent upon many different variables which include:
1. Length of time.   2. How many participants  3. Distance to you (your location)   4. If we do multiple sessions in the same day  
Addition cost – Professional African Dance Instructor to get things really going.  Imagine your guest dancing, for the first time, traditional dance movements and steps that will have everyone joining in.
Please go to our Contact page and submit your request for your Wedding Drum Circle.  Be sure to include the date of the wedding, location, number of participants, inside or outside and more than one session.
Richmond,

Williamsburg

,

Newport News, New Kent, 

Norfolk,

Portsmouth,

Virginia Beach,

Chesapeake

,

Gloucester,

 Hampton, Poquoson,

Yorktown

,

James City

,

Suffolk,

Goochland,

Warsaw,

Smithfield,

Isle of Wight,

Hampton Roads, Tidewater Virginia

, 

 Northeast Carolina

and the United States
 Available for out-of-state Drum Circles fill the Contact info form for your request.